The Conference World : ASSOCIATES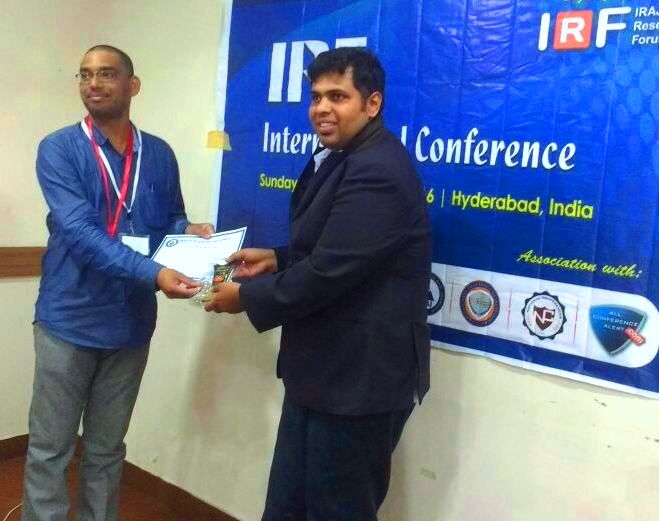 Name : Arramshetti Venkanna
Paper title : Metal-Free a-C(sp3)¢H Functionalized Oxidative Cyclization of Tertiary N,N-Diarylamino Alcohols: Construction of N,N-Diarylaminotetrahydropyran Scaffolds
Affiliation : College of Pharmacy, Gachon University, South Korea
Country :
Paper Abstract : Herein, we report an efficient synthetic method for the preparation of anomeric N,N-diarylaminotetrahydro- pyran scaffolds. The free radical 2,2,6,6-tetramethyl-1-piperi- dinyloxy (TEMPO)/hypervalent iodine(III)- or TEMPO/I2 -medi- ated oxidative cyclization of tertiary amino alcohols was used to construct N,N-diarylaminotetrahydropyrans through a-C(sp3 )¢O bond formation, with the loss of only two H atoms. This efficient synthetic method broadens the scope of viable a-C(sp3 )¢H functionalized amines to include confor- mational-bias-free substrates.
Conference Details : IRF International Conference,Hyderabad,25th Sept. 2016
Recent Updates
What is Plagiarism and how to avoid this?
Research in Electrical Engineering
Careers in clinical research
How to Write a Research Paper
Subscribe to our newsletter