The Conference World : ASSOCIATES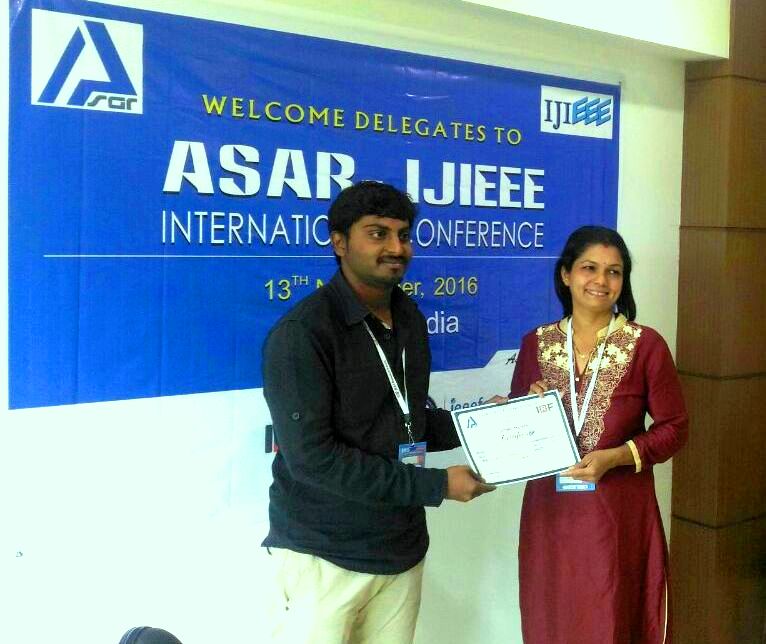 Name : Dr. Nayanatara Arun Kumar
Paper title : CHRONIC STRESS INDUCED TISSUE MALONDIALDEHYDE LEVEL IN PARAVENTRICULAR NUCLUES LESIONED WISTAR RATS
Affiliation : Kasturba Medical College
Country : India
Paper Abstract : : Stress induces excessive formation of free radicals which is considered to be crucial in cell injury leading to the variety of diseases.Chronic Stress has significant adverse effects on health and is a risk factor for many illnesses. Several forebrain structures are known to influence stress responses. Among themthe paraventricular nucleus of hypothalamus (PVN) is considered as a focal point in regulating stress responses.The idea that the brain categorizes stressors and uses response pathways that vary according to the category has gained significant support in the recent years. The duration of the stress period is an important determinant for the induction of the cascade of stress - triggered neurobiological processes.
Conference Details : ASAR-IJIEEE International Conference,Mysore,13th November,2016
Recent Updates
What is Plagiarism and how to avoid this?
Research in Electrical Engineering
Careers in clinical research
How to Write a Research Paper
Subscribe to our newsletter